School ends this week for the kiddos, and more than ever, I am craving a laid-back summer. I want to get our budget back on track and start saving money again.
Not only that, but I want to focus on getting a bit of my sanity back from the past year and a half, detoxing my kids from electronics, and having a ton of fun!
Disclaimer: This post may contain affiliate links. This means I receive a small commission, at no extra cost, if you purchase using the links below. Please see my earnings disclaimer for more details.
Table of Contents
I can't think of a better way than to have a…wait for it…'90s summer!
I have the fondest memories growing up in the '90s, especially during the summer months. It was pretty awesome living in a time before the boom of technology.
I had parents that both worked full time, so we spent a good deal making our own fun (which is how it should be). We played outside all day and used our creativity and imaginations (a skill that kids are losing nowadays) to have fun.
Therefore, I want to spend this summer living in the '90s. No spending countless hours of entertaining or Pinterest-worthy crafts, just good ole fashion, down and dirty fun!
Related: 106 Frugal Fall Family Activities Everyone Will Love
So, I thought back to the summers I had as a kid.
We didn't have a lot of money growing up, but our summers were THE BEST EVER!
These fond summer memories inspired me to come up with a list of frugal activities for the kids that will allow for imagination, creativity, and family FUN!
Not only will my kids love these, but we'll be able to stay on budget and save some extra money this summer.
So, here you go…
My epic '90s summer bucket list for kids
Movie Marathon
I love a good movie marathon! They're great for lazy or rainy days. I have a couple of these in my back pocket for when there is bad weather, or I need a down day.
Family Game Night
We are going to get out our favorite board games and have a game night. Did you know many libraries lend out board games? So, if you don't have any, make sure to check with your local library!
Video Game Marathon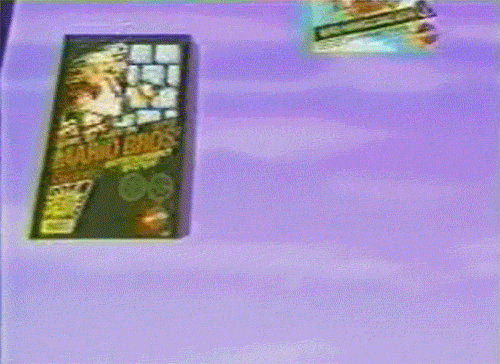 How can you have a '90s summer without some Mario Bros. and Donkey Kong tournaments? There will be plenty of them in my house!
Swim…a lot!
Go to a community pool, YMCA, or get your own (here's the one we have) and spend the day splashing and having fun (it's a great way to tire the kids out so they're not fight ALL DAY LONG!)!
Water fight
Get a couple super soakers and water balloons and have a good ole fashion water fight.
Water Play
Turn the sprinkler on and let the kids run through it and spray each other with the hose. Or get a cheap plastic drop cloth and add soap and water for your own DIY Slip n Slide.
Playground sports
Set up a family (or neighborhood) game of kickball, baseball, tag, hide n seek, or capture the flag.
Pro tip: Capture the flag is even better at night with flashlights!
Library Reading Program
Join your local library's Vacation Summer Reading Program. They have a ton of fun activities that the kids will love and incentives to keep them reading. A lot of the outings (zoo, skating, fishing) we are doing are offered free through our library!
Explore Nature
Being outside is just good for the soul!
Plan some nature walks, plant a flower or food garden, nature scavenger hunt, or a bug hunt. Don't forget to catch some fireflies and frogs too!
Camp Out
Set up a camp, whether it's in your backyard for a couple hours before bed or the real deal. Toast marshmallows, make s'mores, tell spooky stories, and enjoy camp life by the fire.
Play in the rain
Let the kids run in the rain and jump in puddles. It can be hours of entertainment!
Beach/Lake Day
Pack a cooler with lunch, drinks, and snacks and spend the day at the beach or lake, building sandcastles, sunbathing, and playing in the water.
Bowling
Bowl a couple games at the bowling alley. We signed up for Kids Bowl Free, which is a program where kids get to bowl 2 games every day FREE (you do have to pay for shoes) during the summer.
Shark Week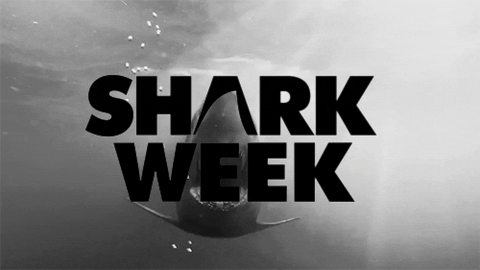 How can you not get excited about Shark Week!
This year Shark Week starts August 9-16th, so make sure you check out the programming to schedule your day accordingly…or spend the day binging as we plan on doing!
Roller Skating
Go to the skating rink and spend a couple hours skating. Our library is offering a free skating session as one of the week's reading incentives, so we get to do this free!
Science Experiments
Teach the kids how to clean pennies with vinegar and what happens when you add Mentos to Diet Coke. Don't forget to make some rock candy and mess-free volcanoes in the backyard.
You can do loads of science with everyday household items.
Trip to the Zoo
Take a trip to a zoo, petting zoo, or animal refuge. Make sure to check with your local library to see if they have any programs to get free or discounted tickets.
Ride Bikes
Take a couple bike rides, or teach your kids how to ride without training wheels.
Fishing
Go fishing! Teach the kids how to bait the hooks and how to fish. You can even have the kids get up early and dig their own worms.
Time Capsule
Make a time capsule to open years from now. How fun would it be to look back at these precious (mostly hot mess) memories years from now?!
Movies
Go see a movie—most movie theatres offer a summer program where you can watch cheap movies and get a discount on their snacks (or you could bring a really big purse…no judgement here!).
Crafts
Give the kids some crayons, paints, markers, popsicle sticks, rocks, paper, and let them create a masterpiece. Sidewalk chalk is another fun activity that requires a little supervision but minimal effort (on our part).
Other fun ideas are tie-dye t-shirts and/or decorate them with puffy paint.
Obstacle Course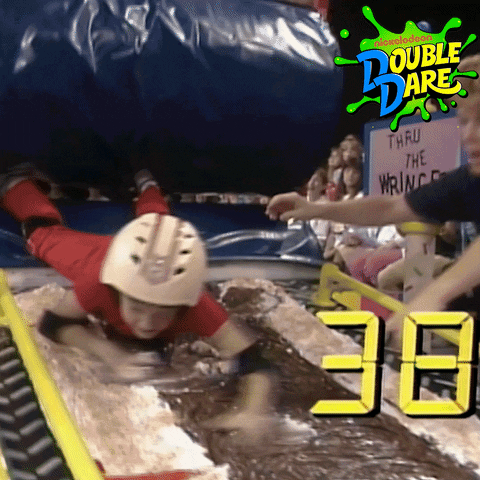 Watch some old episode of Double Dare, and then have the kids set up their own obstacle course. This can be hours of fun and entertaining to watch!
Picnic
Head to the backyard or park with some PB&J's and juice boxes (or Happy Meals) for a low-key picnic the kids will love.
Watch Fireworks
Take the kids and watch some fireworks on the 4th of July. Or if you live in the South…just sit in your backyard and watch your neighbors set them off…every weekend!
Bake
Bake some cookies or cupcakes. Let the kids lick the spoon (if you're comfortable with that, of course)!
Pretend Play
Give the kids stuff that will encourage them to use their imaginations. My kids love bubble wrap, boxes, notebooks, dress-up clothes, and play food. Some favorites they play are mailman, chef, and school.
Get dirty
Let the kids get dirty! Let them play in the dirt, make mud pies, climb trees, and a personal favorite of mine…roll down hills.
Fly kites
Get some kites and wait for the perfect windy day to fly them! These coloring ones are fun, but you can make your own too.
Homemade ice cream
Make some homemade ice cream. Let the kids pick the flavor and help make the ice cream with an ice cream maker or in a bag (fun science experiment).
Snipe Hunt
Send the kids on a snipe hunt. Teach them the snipe call, and watch them hunt for the notorious bird. Make sure to let out a call once in a while, so the hunt goes on longer!
Play at the park
Take a good book and visit a park to play on the playgrounds. Sit back and relax while your kids play on the slides and make friends with the other kids.
End of Summer Bash
Celebrate the end of summer by throwing an end-of-summer cookout or party. Start the school year off right with a goodbye toast to the summer months.
Conclusion
This summer, I want (and need) to keep things laid back and cheap. I think a '90s summer is the perfect way to stay on budget and be intentional with my time, energy, and fun.
This simple and frugal '90s summer bucket list for kids is perfect if you're on a tight budget, want to save some extra money, or pay off debt.
So, join me this summer and have a '90s summer! I would love to hear about your plans, so make sure to leave a comment below!